Welcome to the world of Jake Wolfe and his faithful dog, Cody. These two Marine combat veterans just can't seem to stay out of trouble, and we wouldn't have it any other way.
The first book in the series is titled, Dead Lawyers Don't Lie. I hope you've read it and enjoyed it.
Book two is available now on pre-sale. It's titled: Vigilante Assassin. Click that link and take a look.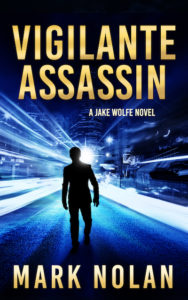 If you'd like to be notified whenever a new book comes out, add your email to my magic "Reader Newsletter" gizmo and subscribe to my occasional updates.
Thanks for reading!
Mark Nolan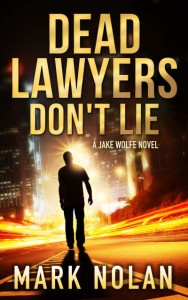 About the author: Mark Nolan began his writing career as an entrepreneur, working on news stories for businesses that were featured in The Wall Street Journal, National Geographic, Parade, Readers Digest and Associated Press. Nolan was born in San Francisco and has also lived in the Pacific Northwest and Hawaii.
Mark's first novel, Dead Lawyers Don't Lie, was a Top 20 Bestseller in the Amazon Kindle Store and a Kindle Unlimited All-Star.
The second novel, Vigilante Assassin, is now available on pre-sale.
Be sure to sign up for the reader newsletter to receive an email when Book 3 is ready.